Washing Machine Repair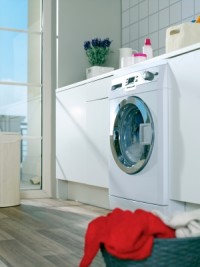 In most households, the loss of a working washing machine is just cause for quick action. Not only do you depend on your washer almost daily for regular laundry loads, but it's also there whenever you need it for unexpected cleanups such as accidental spills and other nasty messes. If you're on the lookout for handy, helpful washing machine repair, take your plight straight to the timely turnaround pros from Number One Appliance Repair. One of our main priorities is speedy washer-dryer repair service, so you're not left in the lurch to deal with soiled, dirty laundry for long. Call now to make an appointment!
At Number One Appliance Repair, we make every effort to arrive at your home promptly and put an end to your laundry backlog. No matter where you reside in the Newport News region, you can count on our skilled washing machine repair pros for affordable answers to pretty much any type of problem you're likely to encounter, including:
Water leaks
Inability to fill
Lack of agitation
Trouble draining
Not starting at all
And others!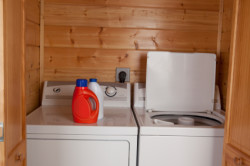 Once we've gone over the reason for your call, we'll get right to work examining the issue up close and determining the root cause of your washing machine repair woes. Whether your water pump needs fixing or you need to swap out parts such as a lid switch or inlet valve, you're in great hands with Number One Appliance Repair. We understand the ins and outs of home washing machine repairs, including the key differences between various brands and models. So you've come to the right place for Maytag washing machine repair, GE washing machine repair, and more.
In addition to our excellent turnaround times and familiarity with leading brand-name products, Number One Appliance Repair strives to ensure reasonable rates and ongoing support with each and every washing machine repair service we have the privilege of providing. As part of our efforts to deliver top-notch washer-dryer repair services to your Newport News-area home, we waive the service fee on all repairs and include a full one-year warranty at no extra charge. For more information on what our washing machine repair team has to offer, contact us today by phone or e-mail!
Washing Machine Repairs
Washer Repair
Washing Machines Repairs