Refrigerator Repair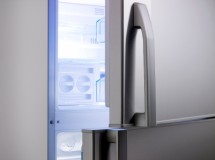 Nowadays, checking out at the grocery store eats up big chunk of your household budget. So when your refrigerator itself starts to check out, it can deal a serious wallop to your wallet. To help you stay cool in the face of fridge malfunctions, Number One Appliance Repair makes a point of keeping our prices well within the reach of what an average family can comfortably afford to pay for refrigerator repair. You don't want to run out and purchase an entirely new unit, but you don't want to get soaked for refrigeration repair service, either. We offer the perfect alternative to both of those scenarios: cost-effective refrigerator repair help from technicians who truly care.
Founded in 2011, Number One Appliance Repair is thoroughly versed in refrigerator repair issues of all varieties and magnitudes. Simply call or e-mail our refrigerators repair specialists in Newport News today if you have any concerns about:
Temperature control
Water leaks
Unusual noises
Clogged drains
Interior lights
Ice maker problems
And more!
With our far-reaching knowledge of refrigeration repair work, Number One Appliance Repair can correct troubles from the condenser and evaporator fans to the door seals, defrost timer, and all the other components that make up your fridge. We have experience on a multitude of leading makes and models, including Kenmore, Whirlpool, and GE. So you can expect personalized, one-stop service for your household fridge anytime you call our team.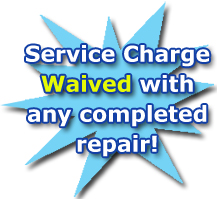 At Number One Appliance Repair, we understand that equipment maintenance issues such as refrigerator repairs often come without any warning, adding one more item to your already overextended list of expenses. That's why we do our best to keep our prices low and our standards high. One way we do that is by waiving our service charge when you choose us for your refrigerator repair.
Dealing with a dire refrigeration repair? Whether your fridge full of party food is at risk of spoiling or you're in danger of taking a spill on puddles of leaking water, just call or e-mail Number One Appliance Repair right away for emergency service in the Newport News region. We'll do our best to get to your home as soon as possible and make quick work of your refrigerator repair troubles. Superior customer service is always our top priority, and that means getting to you fast and getting the job done right.
Remember... we won't charge you a trip fee if you hire us to handle your refrigerator repair, plus you get a one-year warranty on every repair service we perform. So give us a call today. We're a family-owned business serving residents throughout the area, and we're fully licensed, bonded, and insured for the safety of your home. 
Refrigeration Repair
Refridgerator Repair
Refrigerators Repair