Dryer Repair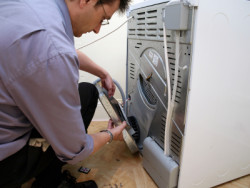 When dryer disasters hit home, it can take forever to get all your wet clothes and linens ready to wear and use. So instead of shrouding your entire laundry room in damp, dripping apparel or hauling it off to a coin-operated laundry facility for hours at a time, why not just pick up the phone and contact Number One Appliance Repair right down the road in Newport News? Our dryer repair team is always available to restore the full function of your residential unit, faster and at less expense than other area clothes dryer repair pros. So why put yourself through the hassle of all that hanging and waiting? Call or e-mail us today to get started on your dryer repair!
These days, household dryers do a lot more than simply remove moisture from your clothing. Depending on the model you own, your dryer may very well pamper your delicates, steam away wrinkles, or even double as a dry cleaner. Let Number One Appliance Repair help you bring back the incredible convenience of your clothes dryer, with complete washer-dryer repair service for a multitude of components, including:
Thermostats
Door gaskets
Heating elements
Door switches
Timers
Electronic ignitions
Drum bearings
Drum belts
Motors
And more!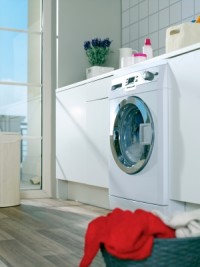 Often, the trained professionals from Number One Appliance Repair can carry out your residential dryer repair and get your unit working again in a single visit. Whether your dryer's problems have to do with too much or too little heat, start-up or tumbling troubles, you can rest assured that you're getting some of the most efficient and affordable dryer repair assistance around. We're committed to helping you minimize the disruptions to your daily chores, and that means working quickly and competently to resolve your dryer repair holdups the first time.
Need another reason to make Number One Appliance Repair your go-to washer-dryer repair company? How about a one-year warranty on all repairs? That's protection you can use on any gas or electric dryer repair service we offer, from GE and Maytag dryer repairs to Whirlpool and Kenmore dryer repairs. Just call or e-mail us to set up an appointment that fits your schedule. We're fully licensed, bonded, and insured. 
Contact us now by phone. We're even here for emergency service in the Newport News area in the event of hazardous situations that require immediate clothes dryer repairs. Give us a call today!
Washer Dryer Repair
Clothes Dryer Repair