Dishwasher Repair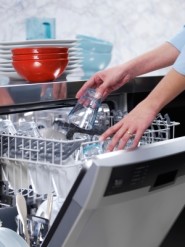 Is your mealtime cleanup taking longer than ever, all because of a broken dishwasher? Then put down that messy dishcloth and call in the professional technicians from Number One Appliance Repair. You don't have time to hand wash and rinse every dish your household goes through, and with our easy-to-afford dishwasher repairs, you won't have to anymore. Simply set up an appointment for your dishwasher repair service over the phone or online whenever you get the chance. We offer fast, flexible scheduling catered to the needs of Newport News homeowners. Give us a call today!
Dishwashers are supposed to make your daily KP duty a snap. So if you're missing out on the convenience of this kitchen workhorse, it's high time you contact the low-price leader, Number One Appliance Repair. As a family-owned company dedicated to dependable service, we'll get to the bottom of your dishwasher repair problems and have your kitchen running efficiently again in short order.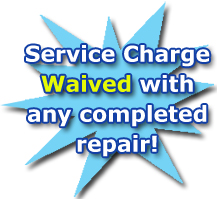 Since 2011, the licensed technicians at Number One Appliance Repair have dealt with a wide variety of dishwasher repairs for units from GE and Maytag models to Kenmore and Whirlpool machines. Regardless of what's going on with your ailing appliance, you can count on our dishwasher repair specialists to pinpoint any defective parts and set forth an appropriate solution, including fixes for:
Faulty door latches and switches
Broken drain and water inlet valves
Damaged door gaskets
Deficient overflow switches
Malfunctioning timers
Ineffective heating elements
And other key components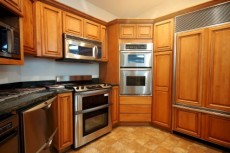 When faced with an inoperative dishwasher, many people make the mistake of thinking they need to hurry out and buy brand new. But choosing outright dishwasher replacement over professional dishwasher repair is one very expensive error you're likely to regret when the bill comes due. Often, the problems you're experiencing can be solved easily with only a few minor adjustments. Opt for the affordable service of Number One Appliance Repair, and we'll save you a trip to the appliance store as well as a whopping total for a whole new dishwasher plus delivery and installation.
So why shell out hundreds of dollars for an all-new dishwasher you probably don't even need? From simple dishwasher rack repair to replacing worn-out components, Number One Appliance Repair can take on dishwasher repairs both large and small. What's more, even though we pride ourselves on punctual service and timely turnarounds, we would never compromise your results by resorting to some halfhearted quick fix. In fact, our dishwasher repair service is guaranteed to go the distance, as promised by our full one-year warranty.
Call Number One Appliance Repair to schedule your appointment for dishwasher repair. We're the economical choice in the Newport News area. We'll even waive your service charge when you hire us to perform your residential dishwasher repair. Make your appointment today!
Dishwasher Rack Repair
Dishwasher Repair Service
Dishwasher Repairs