Appliance Repair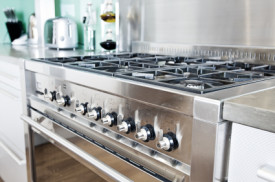 Let's face it. Getting through a weekly to-do list without working appliances is a lot to ask of anyone. Hardly a day goes by when you're not running the dishwasher, doing the laundry, or using the oven. But you don't have to shudder and break down every time one of your major appliances does. When mechanical malfunctions bring your household to a halt, all you really need to do is get on the phone and call Number One Appliance Repair in the Newport News area. With timely, hassle-free service for all sorts of residential appliance repairs and reasonable rates to boot, you'll be kicking yourself that you didn't discover us sooner.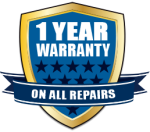 Remember when home appliance repair professionals used to take pride in their work and show the highest level of respect for your time and property? Well, that kind of caring, trustworthy service is still very much alive at Number One Appliance Repair. We're a family-owned business with a solid work ethic and an honest approach to your appliance repairs. Unlike other technicians you may have tried, we'll show up promptly as scheduled and even waive your service fee with every completed appliance repair. That's just our way of making your appliance repair problems a little less stressful, since we truly appreciate your business and want to see your whole house running smoothly from the kitchen to the laundry room.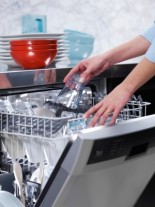 At Number One Appliance Repair, we're so confident in the quality of our appliance repair service that all of our labor and parts are covered by a one-year warranty. As an added convenience, we work on the majority of leading makes and models, including GE, Kenmore, and Maytag. Simply contact our Newport News appliance repair shop at the very first sign of trouble with your:
Refrigerator
Dishwasher
Oven
Washing machine
Dryer
Garbage disposal
Ice maker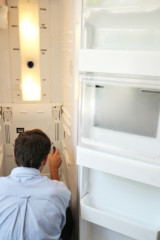 Gas or electric, your appliance could be experiencing nothing more than a common malfunction or worn-out part. Good thing Number One Appliance Repair is here to help you diagnose the damage and restore the rhythm of your routine.
As you might expect, going the appliance repair route can save you a bundle over the cost of buying new—especially when you bank on Number One Appliance Repair for efficient, economical service. So when you need a reputable, reliable home appliance repair business, get us on the phone or reach us by e-mail without delay. We're licensed, bonded, and insured for your protection, and our technicians are tops when it comes to residential appliance repair.
*Currently, we service virtually all home appliance brands, with the exception of Wolf, Viking, and Sub-Zero.



Appliance Repair Services
Appliance Repairs
Major Appliance Repair
Appliances Repair