Appliance Installation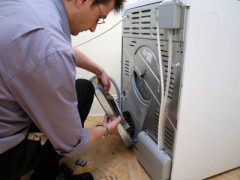 You've shopped around for appliance deals, bought the brand and model you want, and gotten it to the house. But unless you're willing to risk the peak performance of your new machine, you don't want to actually use the unit until it's been safely and properly installed. That's a job for Number One Appliance Repair. In addition to providing first-rate appliance repair, we're also a full-service appliance installer, trained to hook up all types of major household machinery, both gas and electric. To learn more about our Newport News-based appliance installation services, contact us today over the phone or online!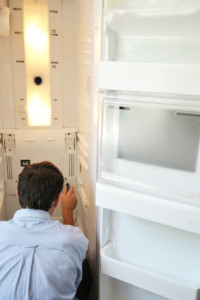 With small appliances such as toaster ovens, you can just pop the plug in the socket and you're good to go. But that's not the case when it comes to big-ticket items like refrigerators and dryers. Many of these larger units are much more sophisticated, requiring water lines, gas pipes, and other complicated connections. In these situations, Number One Appliance Repair is a great name to know. We're experienced in all facets of appliance install craftsmanship, and we'll take special care to: 
Avoid any damage to your home's walls and floors
Follow necessary safety precautions and prevent injuries
Secure appliances in place as directed by manufacturers
Double-check all electrical, gas, and water attachments
Calibrate and connect the unit for optimal operation
When you choose Number One Appliance Repair for your professional appliance installation, you can rest assured that we won't leave your home until every inch of your new appliance is set straight and working correctly. We're fully licensed, bonded, and insured for your complete protection, and we give you extended peace of mind by including a full one-year warranty with all of our appliance installation services. What's more, if you need us to, we'll even haul away your old appliance free of charge, leaving your kitchen, laundry room, or other residential space clean and ready for immediate use.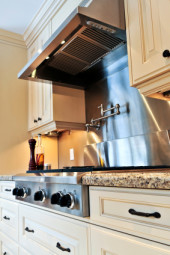 Appliance installation doesn't get any easier or safer than that! Plus, with Number One Appliance Repair's fair rates and excellent turnaround times, you can have your appliance install over and done with at a pace and a price that are sure to please. Why not give us a call now? Just tell us what kind of appliance installation you have in mind, and we'll be there to help. 
Need a morning or weekend appointment with our residential appliance installers? No problem! At Number One Appliance Repair, we're up and at 'em early six days a week as well as on Sundays by appointment. So if you have a strict schedule to keep or errands to run during normal business hours, we can plan your appliance installation for a time that's best for you. We even offer emergency appliance installation assistance in Newport News and beyond, just in case you have a refrigerator or oven you need hooked up right away. Call us today for all the details!
appliance installers
appliance install
appliances installation