Services Offered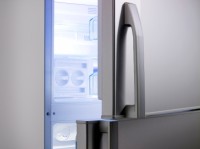 Carving out more time for personal pursuits is something every homeowner aspires to do. Truth be told, that's why we invest in major appliances in the first place. So when broken appliances have already taken the wind out of your daily routine, the last thing you need to deal with is tardy, overpriced technicians. If you prefer to make better use of your limited hours and funds, then switch to the Newport News appliance repair business that believes in on-time arrivals, fast-paced service, and no-nonsense prices. We're Number One Appliance Repair, and we're here to make inconvenient appliance repair problems a whole lot easier on your household.
Appliance Repair You Can Set Your Watch By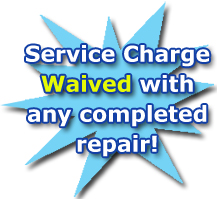 At Number One Appliance Repair, your appointment time is not some approximated window of when we might or might not show up. It's a scheduled promise from us to you that our appliance repair technicians will be at your home at a certain hour ready to honor your request for service. Many professionals today from doctors to appliance repair specialists seem to miss the point of making an appointment. Our team does not. In fact, we offer easy, flexible scheduling six days a week, plus Sunday appointments when necessary. We also work diligently to keep your turnaround time to an absolute minimum. From dishwasher repair to oven repair to refrigerator repair, we make it easy to get the service you need.
Expert Help for Your Favorite Brands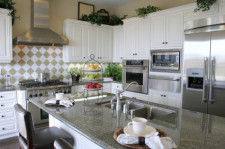 As for the make and model of your appliance repair, there are only a few high-end brands that Number One Appliance Repair doesn't service. That means you can count on us for the vast majority of your residential appliance repairs, from GE and Maytag refrigerator and dishwasher repair to Kenmore and Whirlpool dryer and oven repair. Our technicians are fully licensed, bonded, and insured, as every appliance repair professional should be. We're also locally owned and operated, giving us a vested interest in serving you and your family to the best of our ability.
Dedicated Technicians and So Much More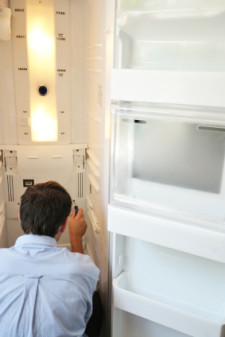 Call or e-mail Number One Appliance Repair today to discover the difference of our Newport News appliance repair business. On top of our licensing credentials and steadfast commitment to the community, we offer:
Appliance repair for both gas and electric units
Full-service appliance installation help
Free haul away of old appliances
Waived service fees with every repair
One-year parts and labor warranties
Emergency service for area homeowners
So don't deplete your time and funds waiting for some inconsiderate appliance repair group that thinks their time is more valuable than yours. Instead, bring all of your kitchen and laundry appliance repair concerns to Number One Appliance Repair, the Newport News area's best-kept secret in appliance repair service. When it comes to residential appliance repairs, waiting around for hours and paying through the roof is simply unacceptable. Reach our timely, affordable team now by phone or e-mail. We look forward to working with you!
At this time, Number One Appliance Repair does not provide service for Wolf, Viking, or Sub-Zero products. We apologize for any inconvenience.