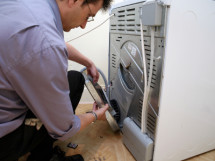 Appliance repair problems are aggravating, it's true. But they're nothing compared to the prolonged frustration of lousy appliance repair service at inflated prices. If you'd rather avoid the needless holdups of late technicians or inferior repairs, then leave all that nonsense behind and come home to the punctual professionals from Number One Appliance Repair. We won't compound your appliance repair troubles by moving too slowly or charging too much. Our refreshing approach is quite the opposite, actually, resulting in timely, cost-effective solutions for all your residential appliance repairs.
Full-Service Appliance Repairs
Appliance Installation & Removal
Catering to Homeowners Since 2011
Licensed, Bonded & Insured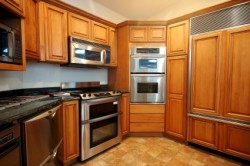 At Number One Appliance Repair, we make the most of every minute we're at your home. Unlike so many other appliance repair shops, our courteous specialists will show up on time, ready to get going on your dishwasher repairs, washing machine repairs, or whatever else your service appointment entails, including safe, accurate appliance installation. We're here to help with the entire spectrum of appliance repair matters, from troubleshooting and installing popular household makes and models to installing new appliances when necessary.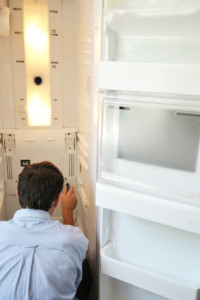 Located in Newport News, Number One Appliance Repair is a local, family-owned company proudly serving the Hampton Roads region of Virginia. Specializing in efficient, low-cost appliance repairs for residents throughout the area, we're happy to work with homeowners in Hampton, Suffolk, Chesapeake, Poquoson, Williamsburg, Carrollton, Smithfield, Yorktown, Virginia Beach, and any of the other surrounding communities. We're not just being boastful when we say we go the extra mile. We really do extend our appliance repair and appliance installation services across the region to keep your home running smoothly and your budget under control!
So discover for yourself how hassle-free it can be to bounce back from annoying appliance repairs. Simply call or e-mail Number One Appliance Repair in Newport News for first-rate appliance repair help from considerate and capable technicians. Founded in 2011, we offer a number of attractive incentives in addition to our responsive service, including convenient appliance haul away and waived service fees with every repair.
Fully licensed, bonded, and insured, Number One Appliance Repair is also available for emergency appliance repair service at your request. Contact us today to have a technician visit your home, and be sure to ask about our full one-year warranty.
At this time, Number One Appliance Repair does not service Wolf, Viking, or Sub-Zero products. We apologize for any inconvenience.